Pawtucket's Boundary Kitchen and Bar Caters to You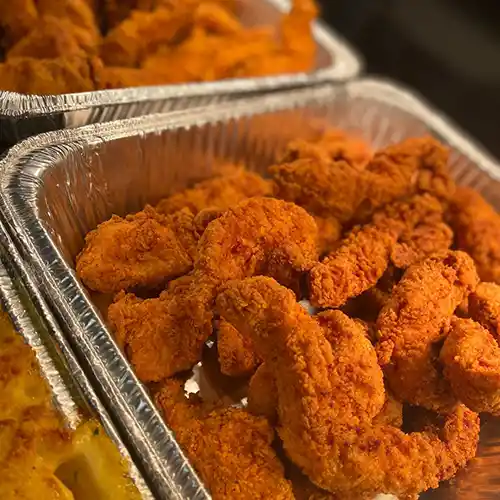 By: / June 30, 2023
Whether you're planning a corporate event, wedding reception, or a special celebration, Boundary Kitchen and Bar's catering menu promises to elevate your dining experience to new heights.
With a fusion of delectable flavors, impeccable presentation, and a commitment to quality, our catering service is sure to impress even the most discerning palate. Join us as we explore the remarkable offerings of Boundary Kitchen and Bar's catering menu.
Boundary Kitchen and Bar presents an impressive selection of savory main courses that will leave your guests craving for more. Whether you prefer classic American fare or international flavors, our catering menu offers a diverse range of options. Indulge in succulent herb-roasted whole chicken, smoked prime rib, beef briskets, southern fried chicken and baby back ribs. We also have various side dishes that are made in house and are packed in containers that can withstand heat.
Boundary Kitchen and Bar's catering menu in Pawtucket, RI, is a testament to our passion for culinary excellence. With an extensive selection of mouthwatering dishes, our catering service ensures a memorable event for you and your guests.