In The Backyard at Boundary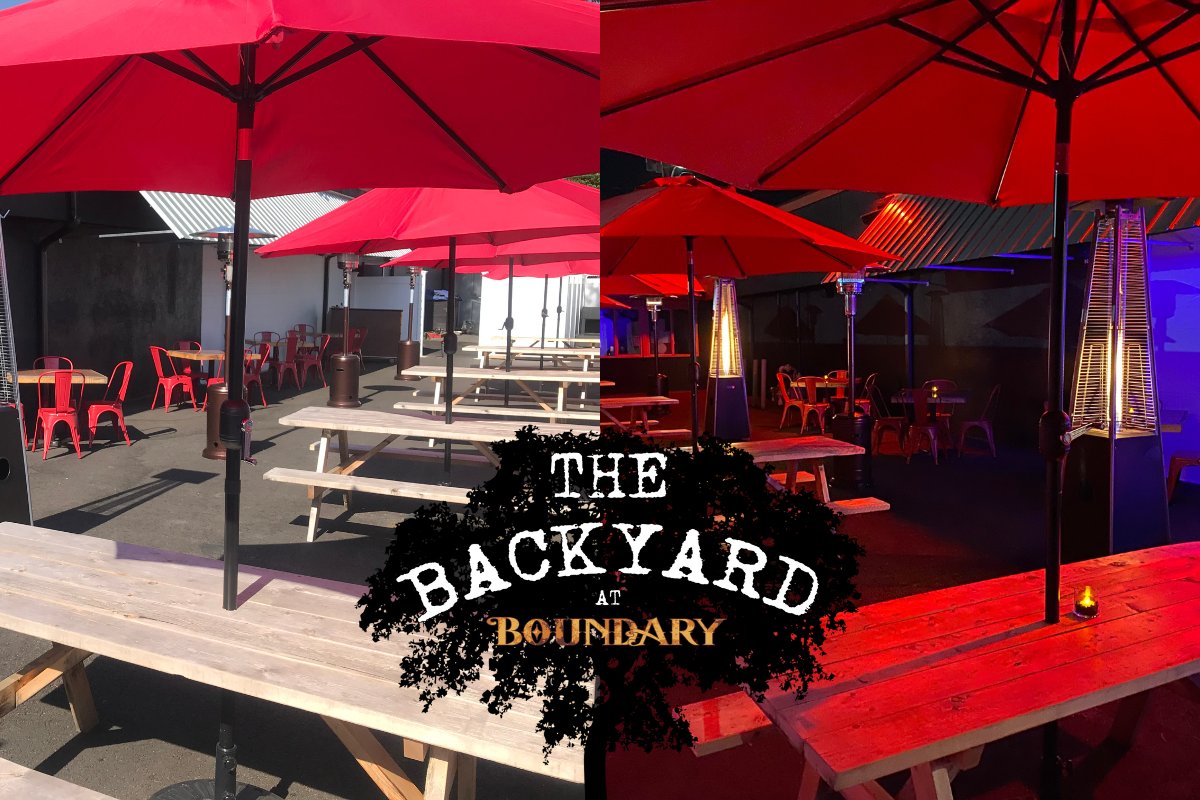 By: / August 31, 2023
Come and immerse yourself in the outdoor seating areas where you will enjoy the handcrafted smash burgers and melts, bbq brisket, Detroit pan pizza, fish chips and many more and start your dinner to the best taste. Food will be fixed according to your taste. Enjoy the delicious cuisine, classic beverages and other burgers and pizzas to take out or eat in.
At Boundary Kitchen & Bar, the dishes are just as tasty as ones you find in any fine dining restaurant but served in a more casual, laidback setting. It serves all your favorite dishes. This place offers a vibrant and lively ambience that will suit your cravings. You need to get the 67 Smash beef patties with grilled onion, American cheese, lettuce, house pickles, smash sauce, brioche, fries, pickles and we guarantee you will love it. Try our very own combination of burgers with sliced brisket, bacon, and cheddar, grilled onions, cider bbq, brioche, fries, pickles, which is the best version of this dish you will ever taste. Equally noteworthy is the smoked pulled pork, brisket, baby back ribs which is a masterpiece, glazed and combined with different sauces to your likings. You will absolutely enjoy it. We have Chef's plates like the bourbon street tips, tender beef, bourbon molasses brine, with Yukon mash potato, and smoked vegetables that will excite your taste buds. Lastly, do not skip the desserts. The tres leches dessert made of sweet milk-soaked cornbread, seasonal flavor, waffles are a paradise for those with a sweet tooth.
This place has been getting such great reviews and they have been spotted on. Incredible meals await your cravings, making your day filled with aroma and satisfaction. Must try this place if you are in Pawtucket, Rhode Island.