Holy Smokes: What a Brunch At Pawtucket's Boundary Kitchen & Bar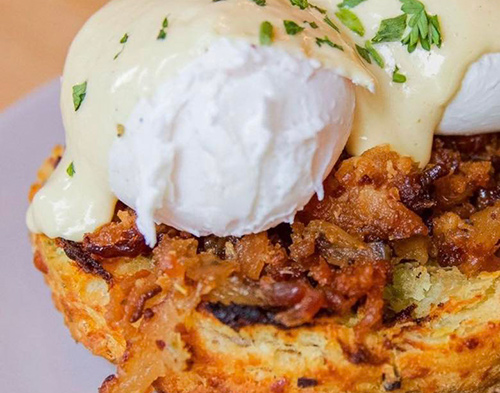 By: Jarrod Ilkowitz / February 17, 2023
Here at Boundary Kitchen & Bar, we have a new brunch menu which includes a variety of food items that are perfect for both kids and adults. The menu includes Pit Benny, Dirty Frites, Maple Ribs & Eggs, Burrito Nandos, Custard Eggs & Bacon, French Toast, New York BEC, BYO Tidbit Egg Bowl, Veggies, Meats and Cheese.
Check out our briskets, pork, chicken, maple ribs and eggs, burritos, custard egg and bacon, with BYO tidbits, egg bowl and many more. This will give you the best tasting unique flavory food to satisfy your cravings. There will be a meal quite as satisfying as a smoked pulled pork sandwich, with Wisconsin cheese, egg and seasoned to perfection with pickled onion, grilled peppers, and bacon. You will be in the mood for something classic like maple ribs and eggs with grilled peppers which will give a perfect morning cravings seriously. Or something more outside the box, like the Burrito Nandos, New York BEC, and a lot more. We got a recipe for everyone at your cookout. Start with a simple but flavor-packed pulled pork with seasoning to begin your day. You will want to add to your favorite veggies with hot link chourico, jalapeno, and others plus a hearty dash of hot sauce to your grilled fried tortilla to accompany the sandwich, too.
With all these foods on the table, make sure to visit and try our brunch menu and taste the perfect combo like Pit Benny and Dirty Frites and others. Contact Boundary Kitchen & Bar now for reservations or delivery.