Boundary Kitchen & Bar: Your Go-To Restaurant For Handcrafted Burgers, Pizza and Slow Smoked BBQ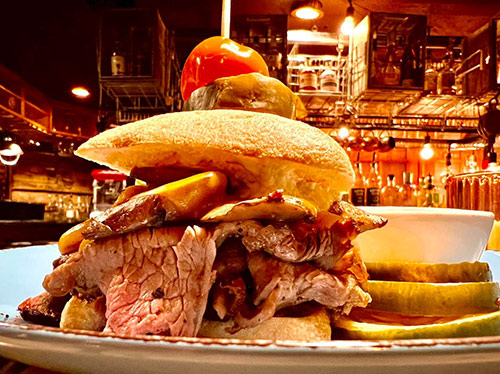 By: / June 15, 2023
If you are looking for a place that can give extraordinary service and memorable meals, Boundary Kitchen & Bar is the place. Our restaurant and bar goes that extra mile to satisfy you, your family, and friends. We are a cozy restaurant that will leave a best and memorable impressions. From handcrafted burgers, to slow smoked bbq which we slow smoke for hours to make sure it is cooked with perfection. The delicious dishes, local brews, crafts and cocktails and our house infusions will give you a great experience.
Pawtucket's Boundary kitchen & Bar is the best spot with amazing food and drinks to die for. The food is excellent, and the menu is extensive to a particularly high standard. There are options to choose from the main menu, brunch, specials, and catering. Try the Nashville chicken and field greens that are so fresh, so tender with cheddar and pickled onion, cucumber, bbq ranch. There are traditional French greens with bacon vinaigrette. Expect to finish the whole plates of our Detroit pan pizza, with crispy edge, Wisconsin cheese blend and you will be impressed with the table shares of bacon flight, hot honey chicken, calamari frits, bbq hummus and a lot more. Enjoy the Chef's plates made of bourbon street tips of petite tender beef, bourbon, molasses brine, Yukon mashed potato, smoked vegetables. And looking for the sides there are many choices of fresh cut fried, Yukon mashed smoked veggies, slaw and many more. And for sweet lovers, try our tres leches with sweet milk-soaked cornbread, seasonal flavor, butter pecan waffle to mention a few.
A local restaurant with great service, food, and overall experience! Our Boundary Kitchen & Bar is definitely a go-to place if you want to enjoy and fulfill your palate because there is a huge variety to choose from burgers to BBQ to southern fried chicken which are the best comfort food around. It is always worth the stop!