Boundary Kitchen & Bar: Ultimate Burger, BBQ and Southern Fried Chicken Destination in Pawtucket, RI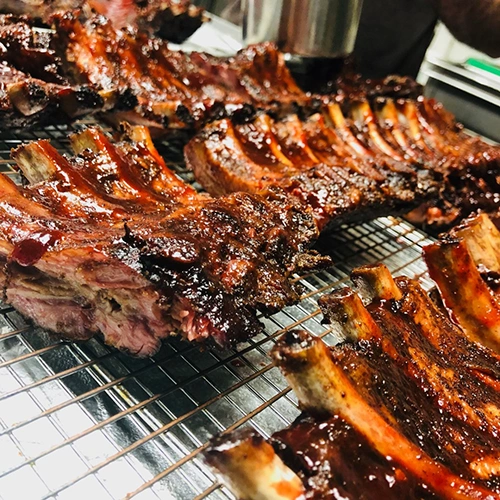 By: / November 13, 2023
Welcome to the pride of Pawtucket dining and social engagement. We offer a place where you can enjoy a lunch or dinner worth celebrating and then finding no reason to leave long into the evening. Let's talk a bit about our menu offerings. It starts with our celebration worthy menu! We serve the best comfort food from burgers to barbeque to Southern fried chicken. Ignite your taste buds and fire up the grill. It is time to experience the best with Nashville chicken and field greens.
Order the 67 Smash burger which is topped with seasoned ground beef, sliced onion, diced pickles, lettuce and you will love the most. The secret sauce is phenomenal. One of the most popular menu items is the smoked pulled pork from the pit which is the cured meats, slow smoked, served with pickles, slaw, bbq sauce. The brisket and baby back ribs have a unique touch. It looks so perfect to see the brisket melt of sliced brisket, aged cheddar, slaw, candied jalapeno, cider bbq, brioche toast, fries, and pickles which looks great. It is very tempting to eat this without a fork. We have the Nashville chicken and field greens with hot style fried tenders packed with aged cheddar, pickled onion, pickled cucumber, bbq ranch.This is so good. The carnivore chili dipper consists of smoked brisket, chuck beef, bacon, beans, tagged cheddar, red onion, and tortilla chips are a must. The Detroit pan pizza with crispy edge, Wisconsin cheese blend is heavenly delight. It is just a great tricky pickle that holds the house pickles, dill ranch drizzle. Your BBQ deserves a touch of luxury and that is where the cider BBQ, smoked brisket, bell pepper and red onion steps in. Our chef's plates with bourbon street tips loaded with lo oz. Petite tender beef, bourbon molasses brine, yukon mashed potato, smoked vegetables is one of the most satisfying bites.
Our service is great and the staff are very friendly and super helpful too. And of course the food, chicken, and burgers look absolutely amazing and give a smile in every bite. Toppings are good and the caramelized onions and thick cut pickles, and the lettuce are so fresh and crunchy under the patties and yummy in every bite. Boundary Kitchen & Bar is another great haven that this city has to offer.