Our event spaces
Serving Pawtucket, RI
Industrial Themed Events by Boundary
This historic building was built in 1938 originally showcased as a rollaway, AKA Bobby's Rollaway, and has since been updated in 2020 as a fully functional restaurant, cocktail lounge, and private event center where people meet to reminisce about the good old days. We still have the vintage roller skate that you may have sat in when it was your birthday.
The building is filled with high arched colorfully lighted ceilings, burnt pallet wood, metal walls, artsy industrial decor, and gleaming floors. The full venue capacity can accommodate up to 300 guests and has parking for close to 100 car spaces. Your guests can enjoy a private event in a relaxed, industrial, rustic, as well as artistic design. The food program is a combination of elevated comfort food as well as smoked BBQ. The beverage program is innovative and unique, mimicking the bar mixology of Manhattan. Our event planner can tailor your event to best suit your needs. We look forward to hosting your next event here at The Boundary Kitchen, Bar, and Events Center.
Interior description
Over 26,000 square feet of artistic design work, including sexy metallic epoxy and yellow birch floors, burnt pallet wood, metal walls, vintage magazine epoxy bar tops, chic and cozy Victorian cocktail lounge, teak wood tables, modern seating, warm vintage Edison and colorful led lighting, industrial black iron, and steel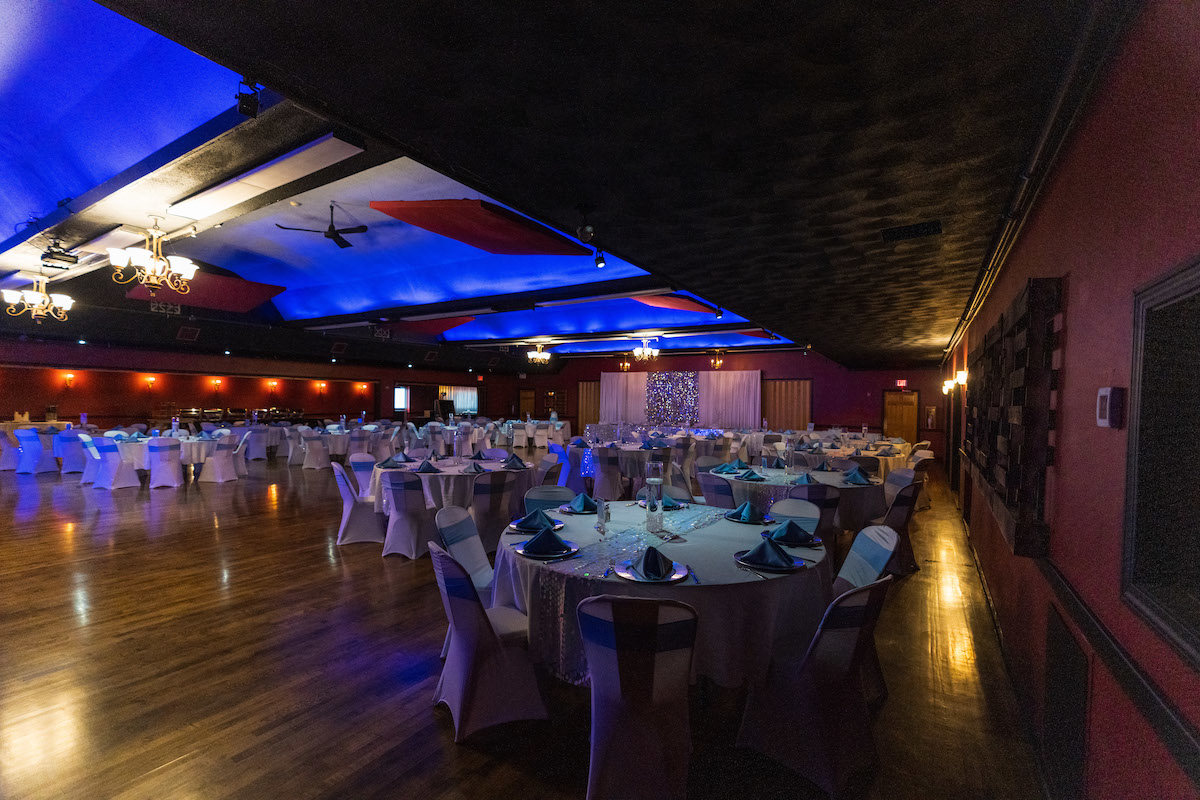 THE MAIN
"The Main" event space is over 5000 square feet. Industrially designed with high arched ceilings, custom fabric sound panels, colorful led and vintage Edison lighting, hand-painted abstract walls, yellow birch floors, teak wood tables, modern seating. Equipped with JBL sound System and an AV projection cinema wall.
∗ capacity limit 250
∗ booking hours 12-4 / 6-10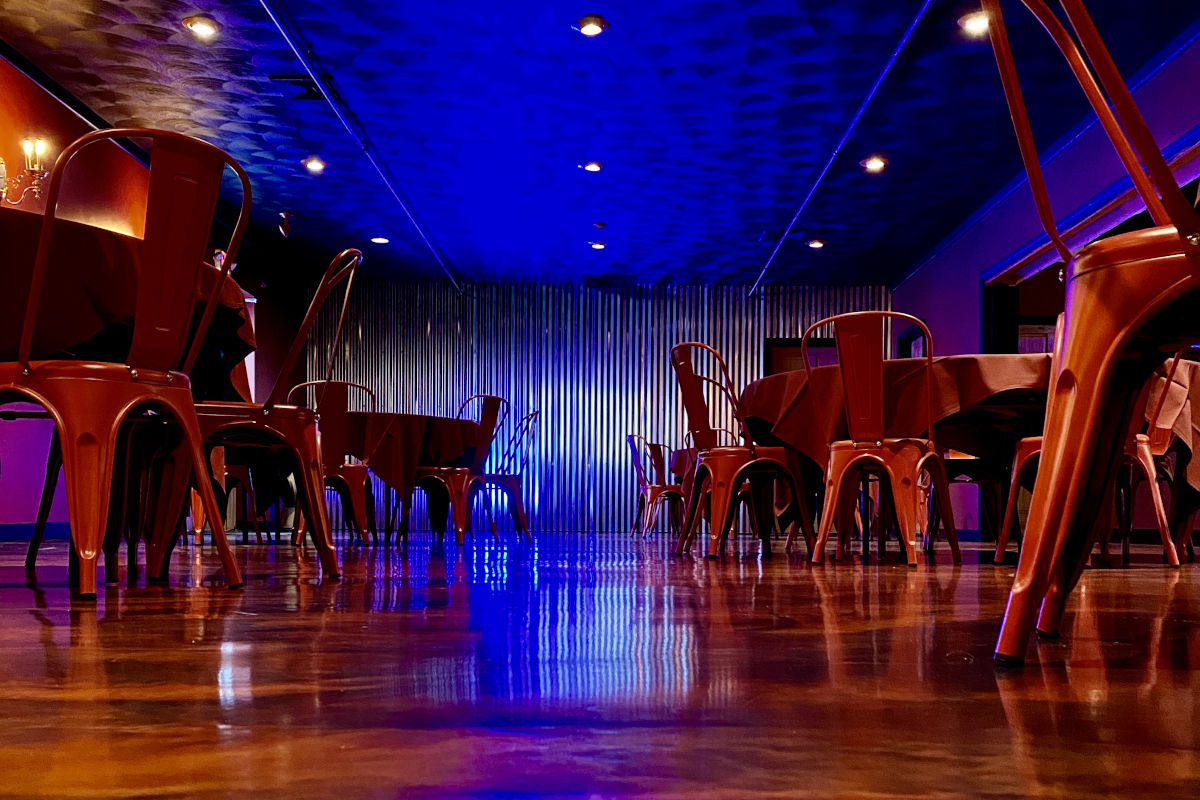 THE MILL
This space is over 2500 square feet, filled with artsy industrial steam punk Edison side lighting, metallic epoxy floors, teak wood tables, modern seating
∗ capacity limit 100
∗ booking hours 12-4 / 6-10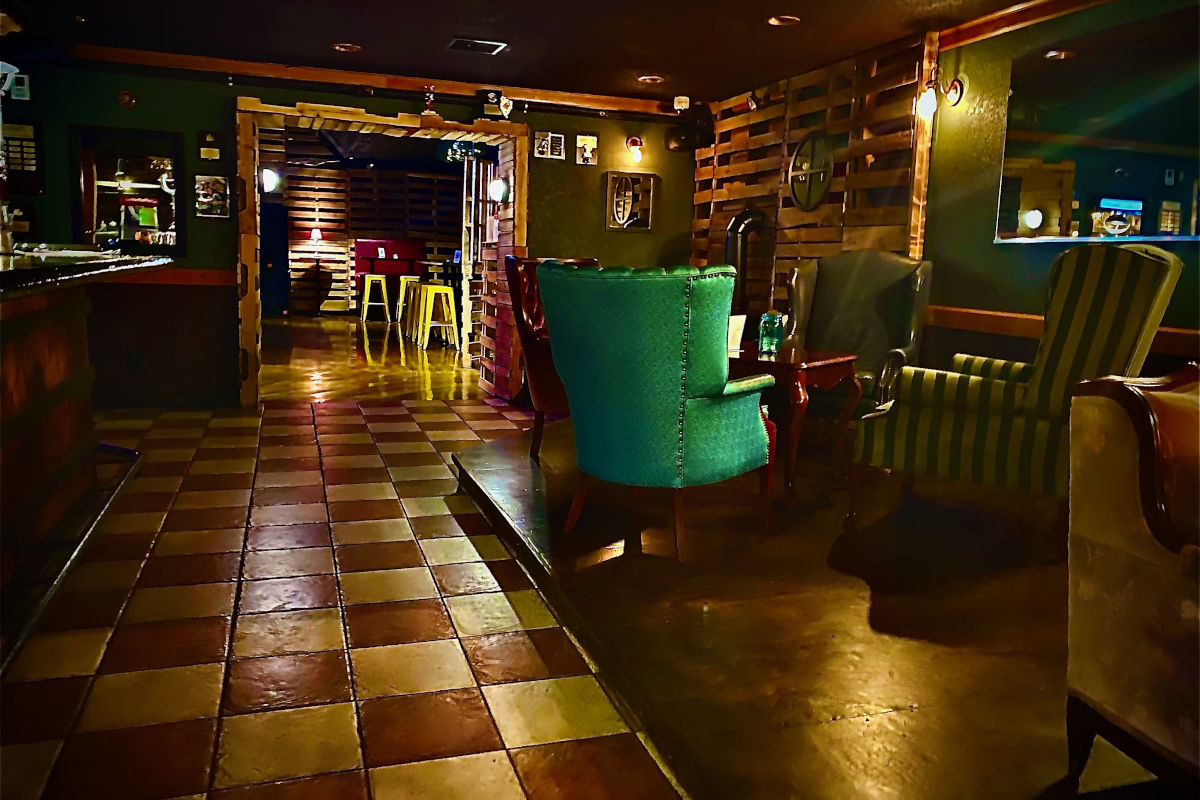 THE BOUNDARY COCKTAIL LOUNGE AND DINING ROOM
- included in most bookings
This space is open to the public 6 days a week. Designed by Mark Alen Diaz of Mad Design.
MAD - Mark Alan Diaz has quickly become a groundbreaking designer in the hospitality world. He has worked on projects from New York City to Miami to Los Angeles, as well as in many smaller markets nationwide.
A rare talent in the hospitality world, Mark Diaz is also a recognized innovative materialist, luxury retail architecture detailed designer, and fine-finish carpentry builder. His custom designs seamlessly blend thought and storytelling with materials that speak to venues' unique identities. Mark has worked alongside some of the most reputable chefs, architects, and design firms in the nation. Known for creating distinctive, soulful spaces and structures with thoughtful, edgy design, in 2011, Mark captured a national audience as a finalist on America's top-ranked reality design competition television program, "Design Star" on HGTV.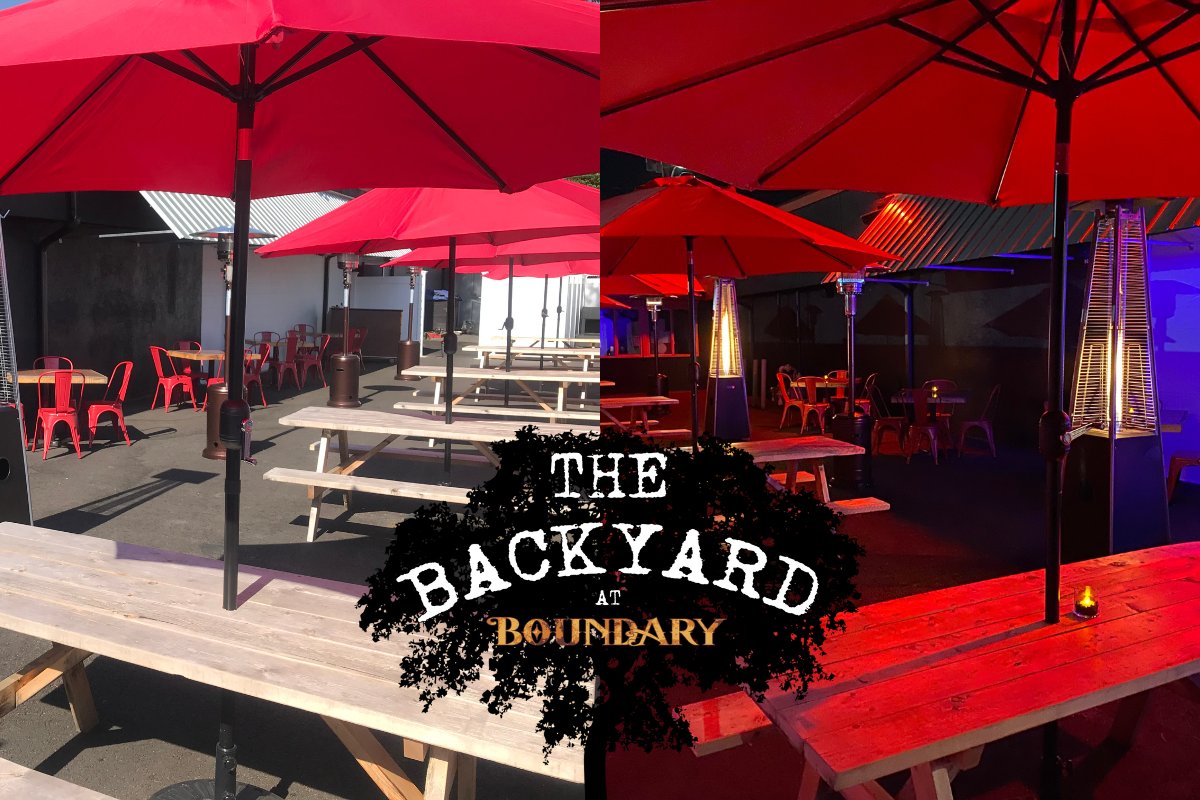 EXTERIOR BACKYARD & BEER GARDEN
The backyard beer garden area is 2500 square feet of outdoor seating that can seat up to 100 guests or can also be used for a cocktail meet and greet area when booking the entire venue. The backyard includes metal awnings with overhead heaters, aesthetic flame heaters, umbrella coverings, teak wood tables, comfy sectional lounge seating, warm vintage industrial Edison, colorful led lighting, esthetic flame towers, JBL and Crown sound for background music, beer garden, and white vinyl fencing for full privacy.
∗ capacity limit 100
∗ booking hours 12-4 / 6-10 (only available seasonally)
THE GARRITY
This space is an extension of The Mill space and can host up to 40 guests Is connected to the main bar and dining room. This space is rustic and intimate. Designed as a mirror image of The Mill room. This space can be booked for private events during all business hours.
∗ capacity limit 40
∗ booking hours 12-4 / 6-10
BOOKINGS
See description per each rented space for availability
The Main & The Mill are available daily 12-4 / 5-11. Your booking for any of our private rooms includes full privacy for your guests, no outside public entry, expert service, and hospitality, creative food menu, innovative bar program, knowledgeable Bar staff, access to all common areas, private parking for 100 cars, Host team